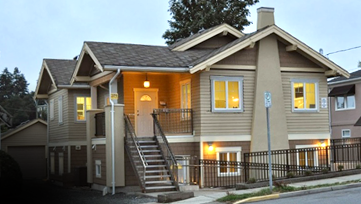 Ardent Properties specializes in providing strata and rental property management to homeowners and real estate investors with properties on Vancouver Island. Our focus is to make clients feel that they have someone looking after their assets in an efficient and timely manner, with integrity and flexibility.
As a fully licensed rental and strata management company, Ardent provides customized solutions based upon our clients' immediate and long-term needs. We believe in being a partner with our clients and that means understanding their requirements, budgets, and timelines. We offer a range of services including finding suitable tenants, ensuring maintenance and deficiencies are attended to immediately, and providing comprehensive financial management including detailed monthly reports, Ardent works with our clients to protect their investment.
With an unparalleled level of service and experience managing a diverse selection of properties, Ardent has the expertise to handle any situation that may arise. By being proactive and available around the clock, owners can rest assured that their properties are well maintained and professionally managed. Providing excellent customers support sets us apart from all other property management companies and makes Ardent industry leader with proven results.
Please contact us for more information about our services.
We are located at:
371 Franklyn Street,
Nanaimo, BC V9R 2X5 
We are open from 8:30 AM to 4:30 PM Monday to Friday.